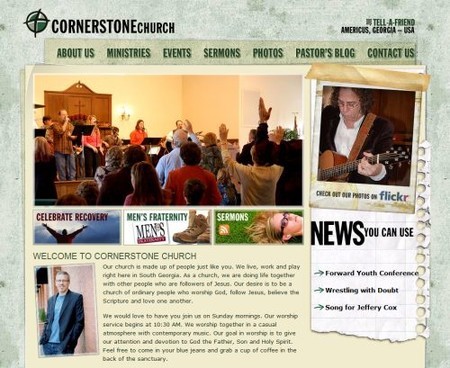 I consider it an honor when browsing through design-related sites and some of my work is featured—as long as the headline isn't something like "Common Mistakes Web Designers Make".
Recently, I was perusing through Smashing Magazine's Texture and Patterns Design Showcase, when I came across the website I designed for Cornerstone Church in Americus, Georgia. It was featured as a church website with a grunge look.
The article goes on to examine the trend of various textures and patterns used as backgrounds as well as how to create them.
Founded in 2006, Smashing Magazine is a German-based design magazine created to inform their readers about the latest trends and techniques in Web development. If you don't already subscribe, I highly recommend it.